In this tutorial we take a look at Warlord Games first step into the world of Sci-Fi wargaming world, Beyond the Gates of Antares. For our first tutorial in a series focusing on each of the major factions we show you how to paint a Concord C3 solider.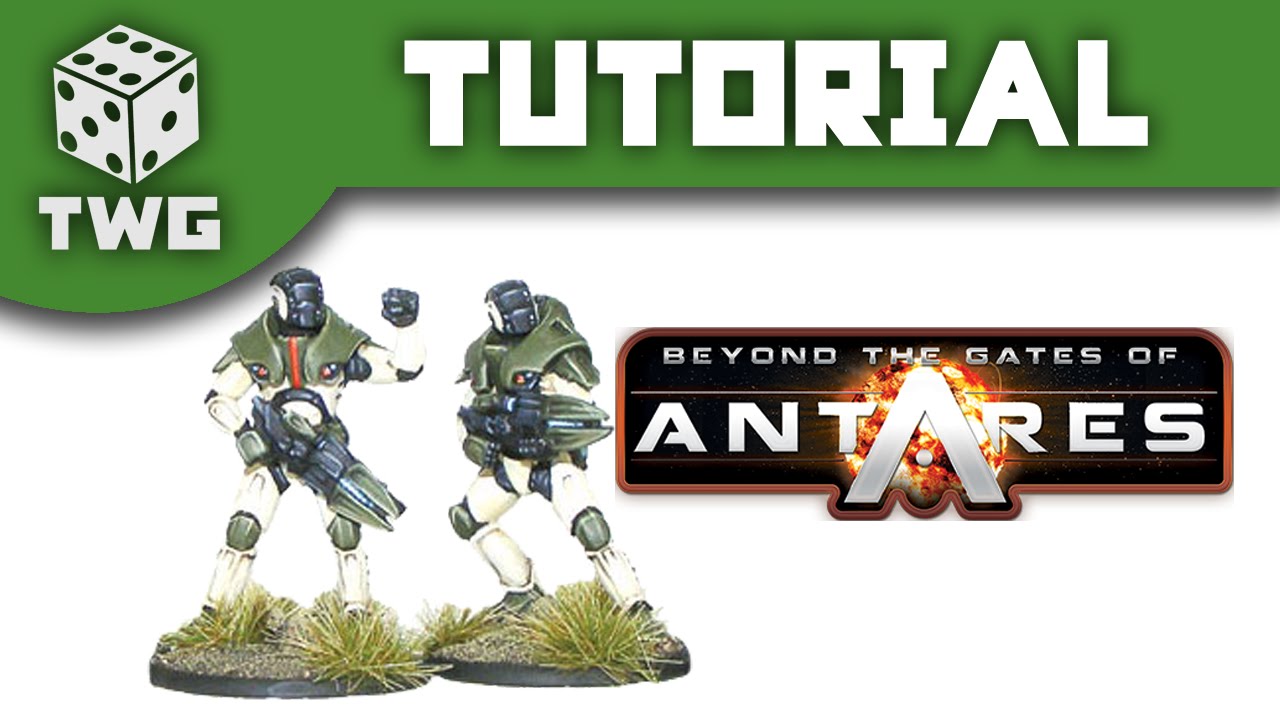 Making use of the Army Painters range of Warpaints we have a step by step guide for painting your Antares miniature. In addition to the written guide we have also created a video that takes you through the steps from basecoat to finished miniature.
Video Tutorial
Paints Required
Below you can find the list of Army Painter Warpaints required for this tutorial.
Priming
I primed the Concord trooper using the Skeleton Bone Spray Primer as the miniature will consist of bone coloured armour and mid tones meaning this colour will serve as an ideal base for the miniature.
Base Layers
FIN
And here we have the completed Concord C3 trooper painted in the Warlord Games studio colours. If you enjoyed this tutorial be sure to subcribe to our YouTube channel to be kept up to date with our latest tutorials.